A four round Series was launched in 2011, which grew to five events 12-months later. Riders such as Olympic Champions Joanna Rowsell and Dani King, plus double Junior World Champion Lucy Garner have raced in the Series.
In 2016 the Series continues to grow with yet another round added to take the total number of races to six for the first time ever. You can find details of all six rounds below:
Round One - Tuesday 17 May - Motherwell
Round Two - Thursday 26 May - Redditch
Round Three - Thursday 2 June - Stoke-on-Trent
Round Four - Monday 6 June - Stevenage
Round Five - Tuesday 7 June - Croydon
Round Six - Thursday 9 June - Portsmouth
This year's Matrix Fitness Grand Prix Series will not only contain more rounds than ever before, but also more teams than previous years, as eleven squads have committed to riding all six events.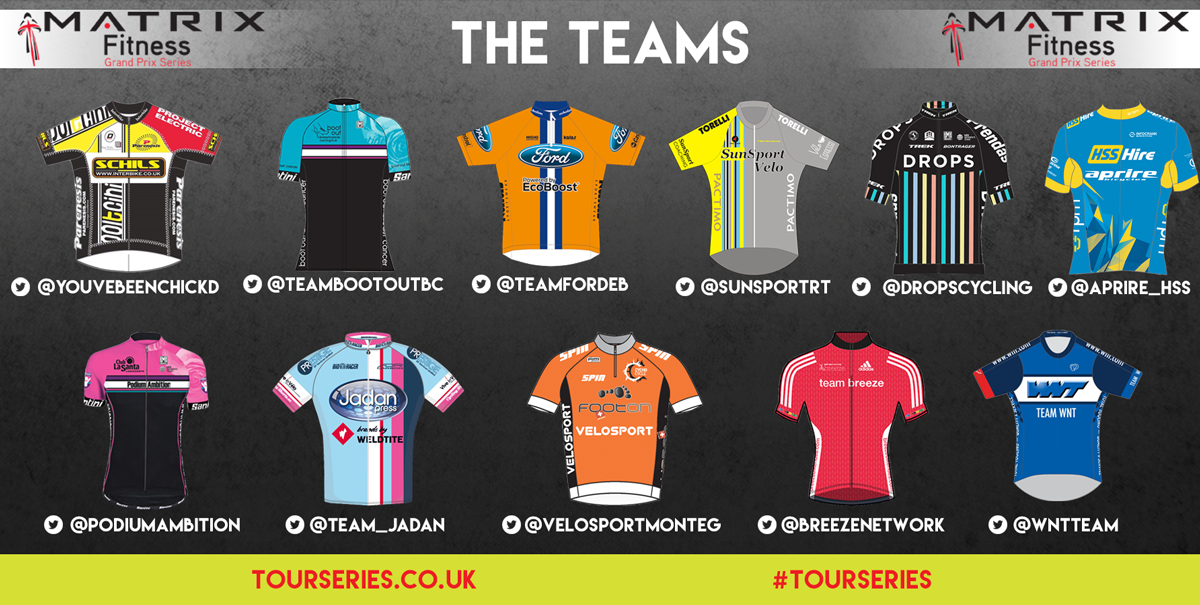 Leading the teams is the Podium Ambition presented by Club La Santa squad who have been champions for the past two editions, and will be looking to make it a hat trick in 2016. Among their squad is multiple Paralympic Champion Dame Sarah Storey and World Champion Katie Archibald, who won the Peterborough and Motherwell events respectively last year.

Last year's individual champion Nikki Juniper has a new-look team for 2016 in Team Ford EcoBoost, where she is joined by Commonwealth Games medallist and Croydon race winner Charline Joiner.

The full list of teams who will race in all rounds of the Matrix Fitness Grand Prix Series are:

• Aprire HSS Hire
• Drops Racing Team
• Boot Out Breast Cancer Cycling Club
• Podium Ambition p/b Club La Santa
• Sunsport Velo
• Team Breeze
• Team Footon Velosport
• Team Ford EcoBoost
• Team Jadan Weldtite
• Team WNT
• Velo Schils Interbike

You can download the squad list for all 11 teams competing in this year's Series here.