We caught up with the triple Olympic Champion to get his views on the 2017 Series as well as his secrets and advice to achieving Olympic success.
What's it like to ride a round of the Tour Series?
All crit races are punchier and more aggressive than a typical road race. The Tour Series is no different from that point of view. Although the team element to the Tour Series means that its more tactical than most crit races and a successful team needs to have all the riders willing to play their part.
What is your favourite memory from the Tour Series?
Aberystwyth 2014. I remember it being a pivotal point in the series that year. There was no way we were the strongest team there but we still managed to win by riding tactically well. Good to see Felix English my teammate win his first Tour Series too.
(Clancy's teammate Felix English wins a nail-biting sprint finish against Jon Mould in Aberystwyth in 2014)
How much are you looking forward to riding a round at Wembley on such an iconic circuit?
I've not seen it, as it's a new venue, but the organisers SweetSpot have a solid track record for providing great courses for us to ride and with Wembley stadium being the backdrop for it I can't see it being anything but an instant classic for the Series. I'm really looking forward to riding it.
Who are the teams to watch out for in the 2017 Tour Series?
The teams at the sharp end will be One Pro Cycling, Madison and us, JLT Condor hopefully! We had a great start to the year already with Ian Bibby winning the Bay Crits in Australia a similar series to this, so hopefully we can do more of the same.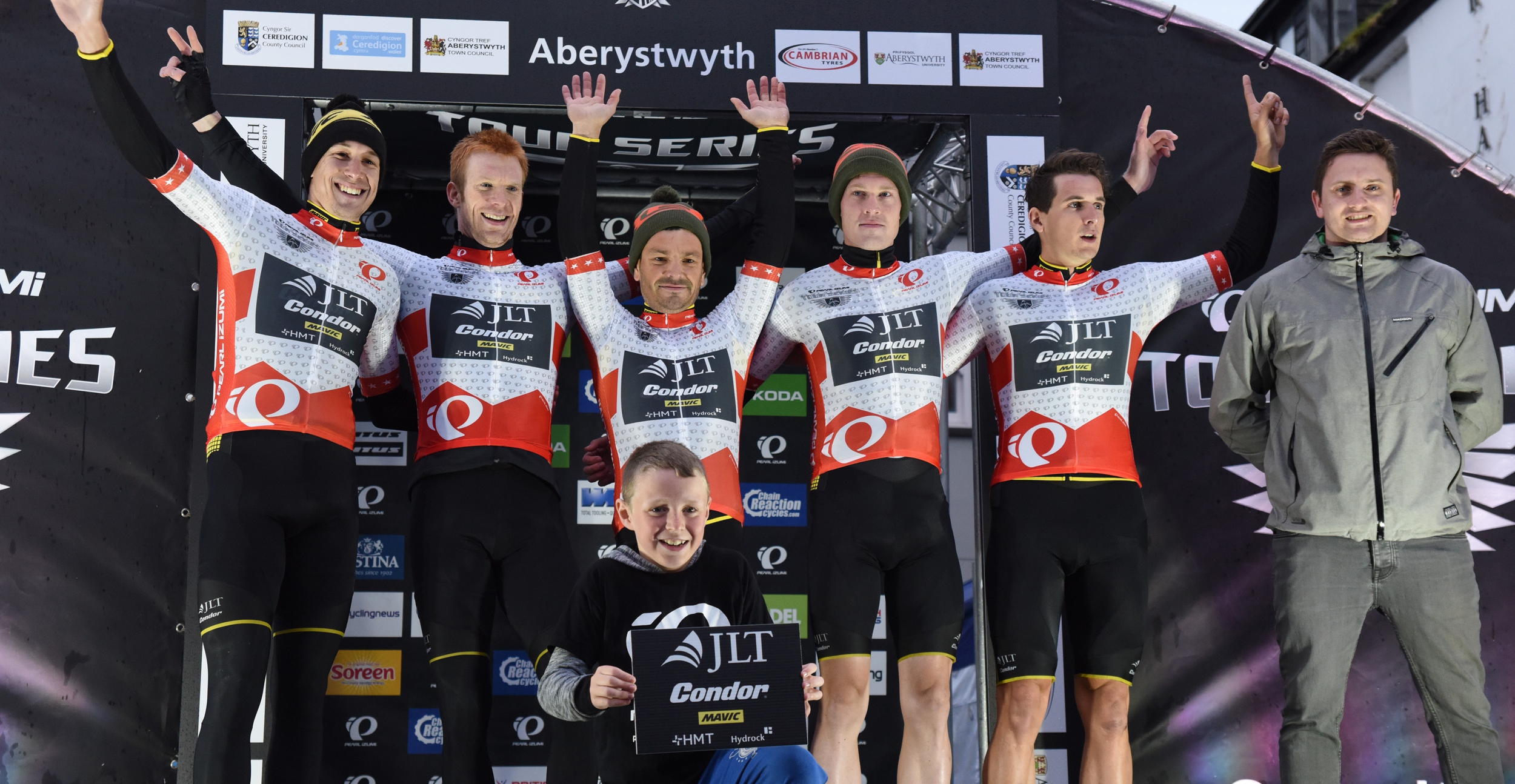 (Clancy was part of the JLT Condor team that won the 2016 Tour Series)
What advice do you have for any young and aspiring cyclists wanting to reach the top level?
Same advice I would give to anyone who wants to do anything.... Do what you enjoy and makes you happy. That way you won't see it as a test or a chore. Also important to think big and aim high. Much easier to be motivated by big dreams than small ones.
What does it take to win all those Olympic gold medals?
Attention to detail in all aspects of your cycling and lifestyle....training smart, latest sports science, nutrition, equipment, recovery, rest, sleep quality. Its about looking at all aspects and not any one thing. I've been lucky that British cycling and also my road teams have always supported my Olympic ambition on the track.


What is the secret to all your success in the team pursuit?
As above. But also, having at least another 5 or 6 guys who want to do Team Pursuit just as much as I do. Fortunately all my teammates have always been easy to work and get along with - which always makes life much easier.
If you haven't yet seen the venues and dates for the 2017 Tour Series then make sure you check out the news here.