Sarah, who will have her own team in the Tour Series event and has competed in the city in the past, said:
"Stoke-on-Trent is a fantastic city for hosting cycling events. Having cities like this which are up for it make a huge difference to cycling and sport in general, and people here should be very excited about the events which are coming."
The Tour Series will be the first of two major cycling event to be held in the city this year, with Round Two of domestic criterium racing series taking place in the city centre on Thursday, May 11.
The Tour Series, which is coming to the city for the ninth time, will feature seven professional men's teams (8pm), as well as the women's Matrix Fitness Grand Prix Series (6pm), battling it out on a closed road, city centre circuit which starts and finishes on Town Road.
Before the races, the day will feature school activities and a corporate grand prix which local businesses and organisations can take part in. There will also be street entertainment around a promotional zone.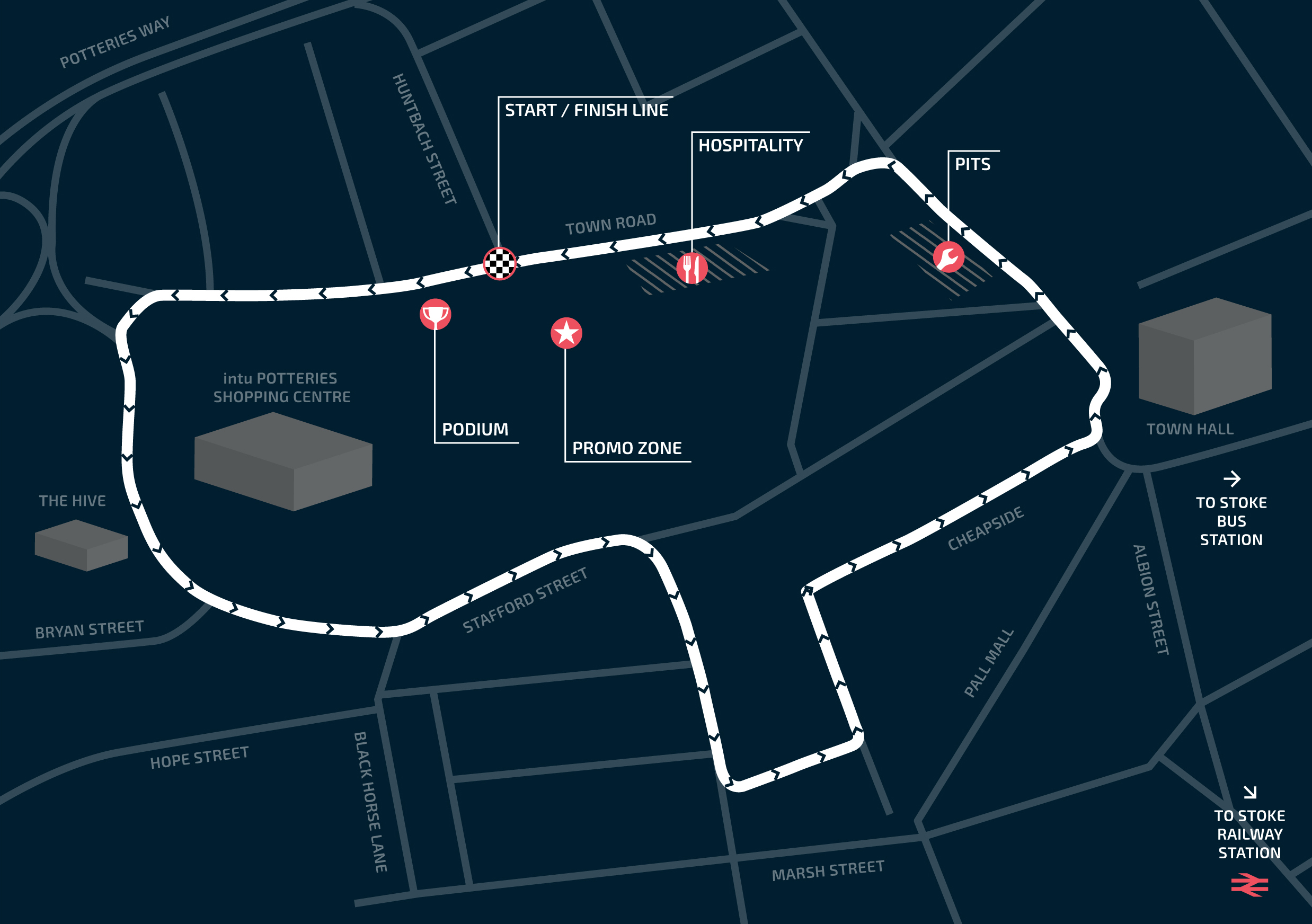 Stoke-on-Trent will also be welcoming the world's top female cyclists on Thursday, June 8 when the city hosts a stage of The Women's Tour. Stage Two of the UK's biggest professional women's race will start and finish in the city centre, giving people the chance to get up close to the action as elite cyclists battle it out on the roads of the city.
All of the world's top 15 teams will take part in the race, which will start on Upper Market Square, next to the statue of Sir Stanley Matthews, and finish 144.5km later back in the city with riders sprinting for the finish line outside Hanley Town Hall.
The stage will take riders on an anti-clockwise route through Joiners Square, Bucknall, Bentilee, Adderley Green, Park Hall and Meir. The riders will then head out into Staffordshire before returning to the city centre through Baddeley Green and Abbey Hulton, giving residents plenty of opportunities to catch a glimpse of the action for free.
Councillor Terry Follows, cabinet member for greener city, development and leisure, said:
"We're delighted to be bringing these high quality sporting events to the city this year.

"We have a long and successful association with hosting top cycling events in Stoke-on-Trent but this will be the first time we have held a stage start and finish of the Women's Tour, which is fantastic news. It will give people the chance to see top class cyclists in front of their own eyes for free.

"Combined with the Tour Series, these two events - which will both be televised on TV - will show off our city to a national and international audience as being a lively visitor and leisure destination, further supporting our bid to become UK City of Culture 2021. The races will also draw crowds into the city, which is great news for our businesses and economy, and will hopefully inspire more people to take up cycling and get active."
Race director Mick Bennett said:
"We're delighted to be bringing our events back to Stoke-on-Trent. We have a brilliant relationship with the council who have an unparalleled ambition for bringing sporting events to the area and we are looking forward to being a part of their plans for 2017."