With just over a month to go until the festival on 18 May, local charities, supporting businesses and participating schoolchildren met on Thursday afternoon in the Mayor's Parlour with cyclists from teams participating in the professional races.
Visitors to Croydon Cycle Fest will be able to take part in a day full of activities.
The Active Zone in The Queen's Gardens will have representatives from British Cycling and other organisations promoting healthy, active lifestyles, as well as wholesome street food and fresh smoothies.
On North End there'll be the chance to see and try out the latest in cycling technology along with an "Exchanging Places" demonstration to allow cyclists to learn more about HGV blindspots. Further down on the High Street, the Mechanic Zone will feature bike fixing and security marking services
One of the highlights will be a 'Rollapaluza' sprint competition. Rollapaluza is a cycle sport like no other. Participants battle it out on bikes over a sprint distance at speeds in excess of 50mph, accompanied by music, an MC and cheering crowds.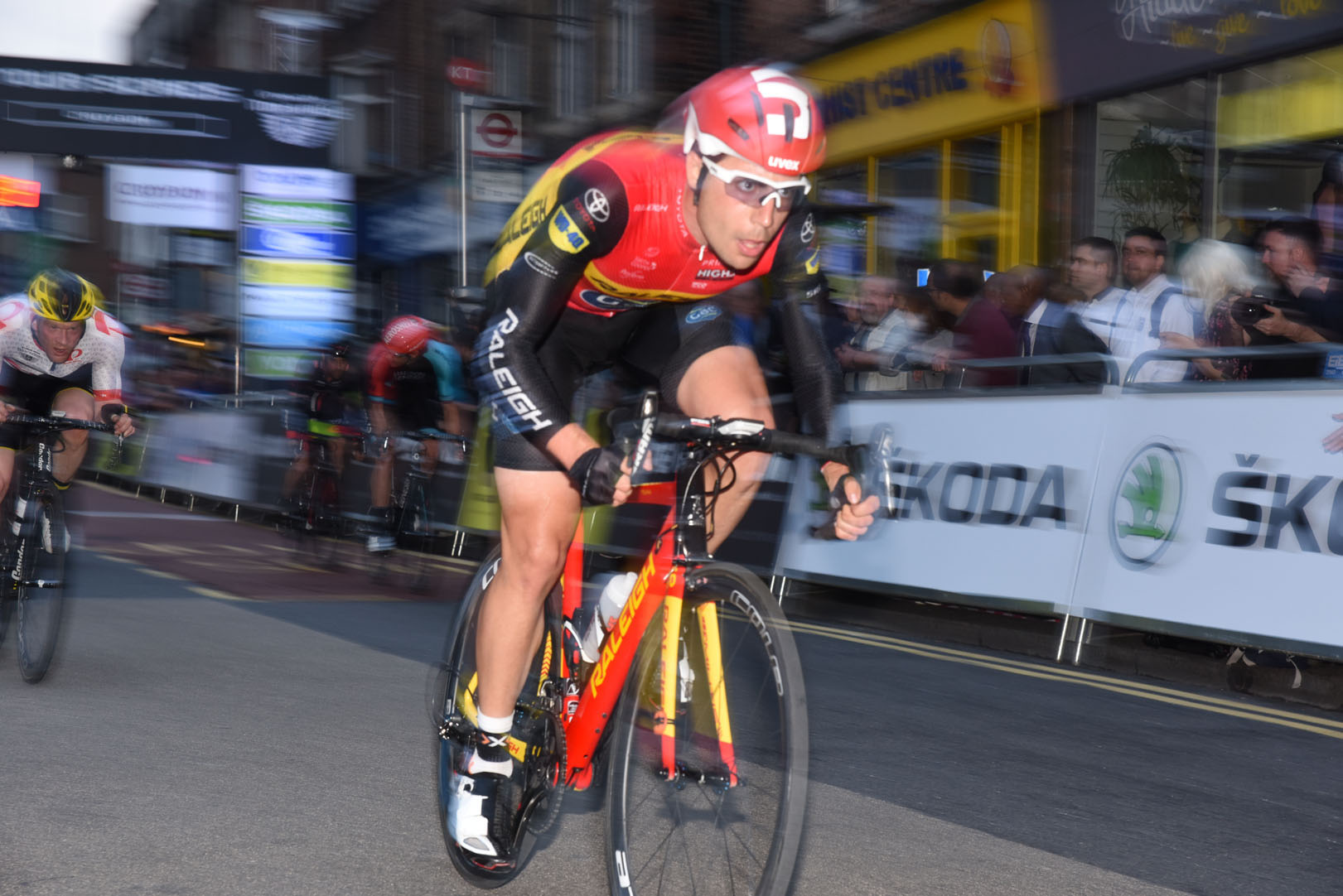 Then there's the chance for the public to take to the circuit ahead of the professionals, with the Brompton Bike experience, the Recycle bike race for Africa and the Mayor's Charity team event. Teams of six are able to sign up to take part.
Croydon Cycle Fest will culminate with the two professional races, the Women's Matrix GP series starting at 5.30pm and the Men's Tour Series, round five, from 7.30pm.
The Mayor of Croydon Wayne Trakas-Lawlor said:
"Croydon Cycle Fest 2017 is going to be a great day out and a fantastic chance for local people to get involved and have fun. With every kind of bike you can think of and lots of different events, there's really something for everyone to try. I'm looking forward to the Mayor's charity team event, which is in support of CODA (Croydon Operatic and Dramatic Association). CODA will be the chosen charity for the next Mayor of Croydon, Councillor Toni Letts, OBE."
Mick Bennett, Tour Series Race Director said:
"We're hugely looking forward to bringing the Tour Series to Croydon again this May. It will be the third time the race has visited the area and it continues to get bigger and better year on year. The circuit will again showcase the heart of the town and with a full day of exciting activities planned, culminating in the professional races in the evening, it will be quite a spectacle!"